Premium Tea Box
0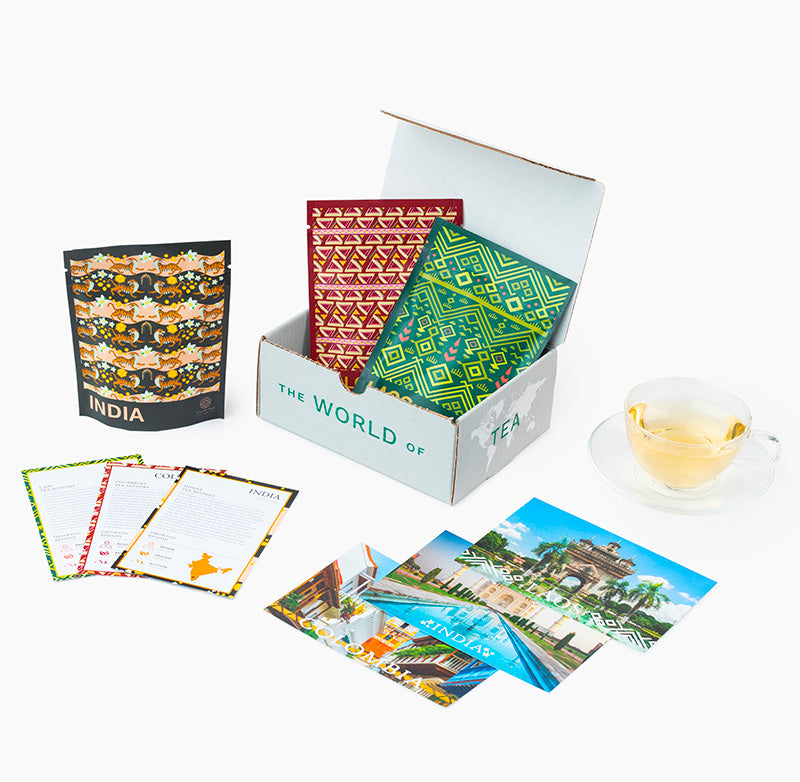 We send you amazing teas you won't find anywhere else. Every month a new country and delicious flavors to explore with your cup of tea.
Each box includes:
A curation of the world's best single origin tea
2 teas & a postcard from a new country each month
40 grams or ~40 cups of tea per box
Flavor notes & steeping tips for each tea
All-natural, recyclable tea filters 
Atlas Tea is fantastic! I have a passion for tea and traveling the world and I love that Atlas Tea combines those in the most beautiful way. Not only is the tea absolutely delicious, but the packaging it comes it every month is so detailed and thoughtful. I love the postcards every month too and learning about the countries! This is my favorite tea subscription I've ever used by far!
Amazing Teas and Customer Service
I love the variety of teas i get from them. The cost is reasonable and when i had a problem with switching from caffeinated teas to herbal, they were quick to respond. I'm a lifer.
Love the Teas!
I love that the shipments show case different areas of the world and regions they come from!